Japanese English Translation by NAATI Translators

Translated by real people with real knowledge

Japanese English Translation by NAATI Translators

Translated by real people with real knowledge

Japanese English Translation by NAATI Translators

Translated by real people with real knowledge
Japanese to English and English to Japanese translation service in Australia
The more important the matter is, the more crucial the communication is, and sometimes you face a communication problem that only a translator can solve. We are dedicated in Japanese to English and English to Japanese translation services in Australia and are not a translation agency, and all of our translators work exclusively for the project, so there's no playing dice. We work together with you to determine your requirements for Japanese translation services and then hand-pick translators who have the necessary skills and background. Our team of talented, professional, NAATI accredited translators deliver a translation that is a natural and faithful rendition of its original source by leveraging our knowledge of English and Japanese speaking cultural experience so that your document will be understood in Japanese or in English with a clear meaning.
Document Translation
Visa, Birth Certificate, Driving Licence
Legal Documents, Business documents and Contracts
Technical Documents,  Manual, Patent documents
Academic literature, Research materials
Website localisation
Marketing materials, Brochures
Quick – Email Translation
Enjoy stress-free communication with rapid turnover. Why take risks with a machine translation when you can use JTIM for a fraction of the cost? Quick translation suits emails, internal correspondences, minutes, presentations, or research materials. Communicate cost effectively and quickly!
On-site Translator
JTIM can dispatch translators to work in your office under your surveillance and instruction to ensure the security of your intellectual property.
Coordinator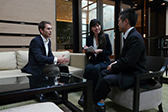 Presentations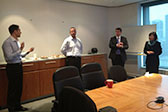 Conferences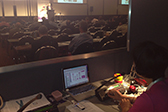 Business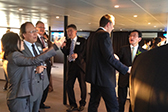 Medical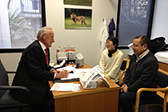 Engineering