JTIM's language coaching focuses on your needs

Tailor made curriculums delivering results in a limited timeframe

JTIM's language coaching focuses on your needs

Tailor made curriculums delivering results in a limited timeframe
JTIM's English lessons and Japanese lessons in Melbourne
JTIM's needs-based lessons can rapidly improve your skills to communicate clearly and effectively using real-world expressions.
A bilingual workplace cannot rely on interpreters forever. When you're ready to truly bring your team together, JTIM offers business focused English lessons or Japanese lessons. Poor language skills can place unneeded strain on your professional relationships. We use a needs-based approach, offering custom made English lessons and Japanese lessons in Melbourne,  a lesson package with JTIM can rapidly provide you with the skills you need to start communicating clearly and effectively in a natural, contemporary English or Japanese, using real-world expressions. We offer standardised testing at regular intervals, so that the student and their employer will have hard evidence of improvement.
JTIM's teachers are fully qualified language instructors, capable of building lessons that identify and correct a wide variety of difficulties you may have for Japanese people speaking English and Australian people speaking Japanese.
Area we cover in lessons:
Accent-reduction coaching
Grammar
Vocabulary
Speechwriting
Everyday Business and workplace communication
Survival English and Japanese
Smalltalk, conversation, debate, presentation and management skills
Business communication is important investment. JTIM's Japanese lesson instructors and English lesson instructors can work for you anywhere in Melbourne or Victoria.
Coordinator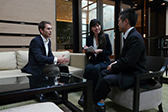 Presentations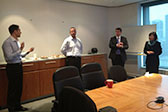 Conferences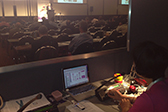 Business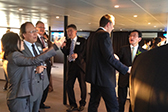 Medical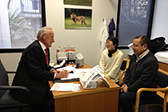 Engineering